When working on the Flowerbomb fragrance,
Viktor&Rolf wanted to create something new. They dreamt
of a fragrance that had the power to spread a positive message.
A profusion of flowers as a weapon to spread beauty
and fantasy and to transform the negative into positive.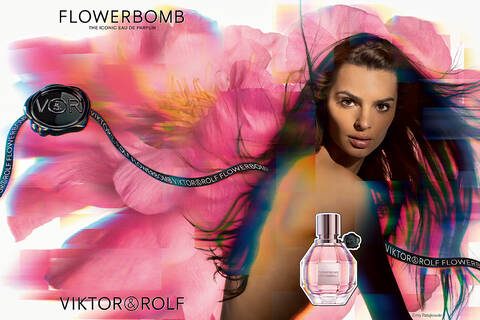 The Viktor & Rolf Flowerbomb Fragrance Collection
Unleash your feminine-power with Emily Ratajkowski,
the new Flowerbomb campaign
The Flowerbomb Collection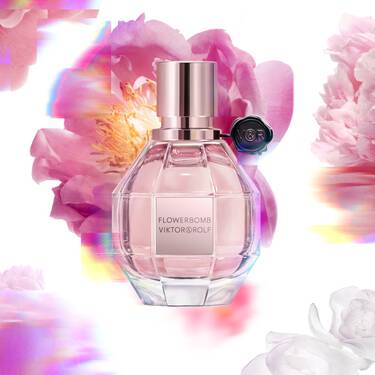 A floral explosion
Flowerbomb is an invitation to unleash the power of your femininity and celebrate your sensuality. The Flowerbomb woman is a sensual bomb, provocative and in control. The iconic Fragrance takes flowers to their very limits, magnifying every facet of a bouquet. Powerful floral notes entwined with warm notes of amber and patchouli captivates and leave an addictive whirlwind in its trail.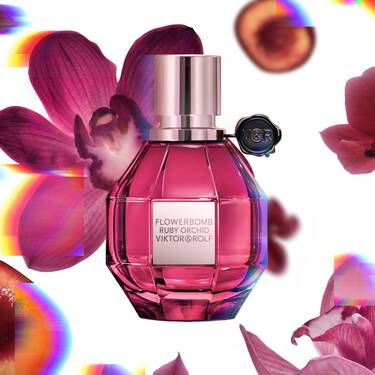 A captivating Sensuality
Ruby Orchid is a magnetic floral and fruity fragrance for women that own the show. At the heart of this petal bouquet, two orchid accords: The Ruby Flower Orchid and the Red Foxy Vanilla Bean accord, giving to this fragrance an exacerbated sensuality, embraced by the freshness of an erotic red vine peach accord.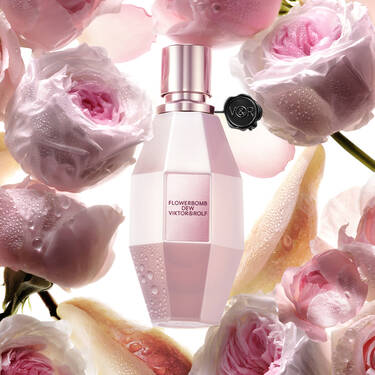 A delicate drop of Dewy-Rose
Flowerbomb Dew, Viktor&Rolf's floral fragrance encompasses the floral facets of the iconic Flowerbomb perfume. Pure and delicate, like the freshness of the morning dew that lingers until the sun rises. This floral ambery and musky Eau de Parfum connects you with the important things in life – your beauty and the things that define your path as a woman. Enticing and sensual Flowerbomb reveals your natural glow and caresses like a second skin.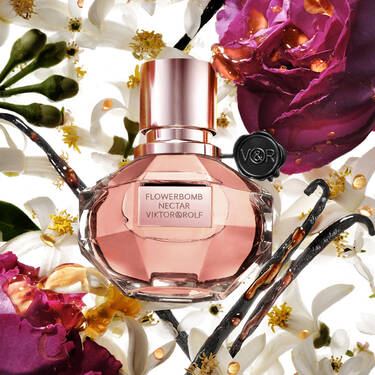 An intense explosion of intoxicating flowers
Flowerbomb Nectar is a feminine Eau de Parfum by Viktor&Rolf, it's made for women who loves to make an impact and be remembered for her femininity combined with confidence. Like the center of an aromatic flower, she draws you in. Her memory lingers, and her scent slowly embraces you like a voluptuous bouquet of blooms unfolding.